Past President Chuck King welcomed everyone to the Centerville Rotary Club and led the reciting of the Pledge of Allegiance. Ray Merz
provided the prayer.
Chuck noted the last time he was at the podium was March 2021, during the pandemic. It is good to see the tables filled up, and more back to normal again.
Quote today: "The true secret of happiness lies in taking a genuine interest in all the details of daily life."
William Morris (British poet and novelist )
Today's announcements:
Thanks to greeters Mark Febus and Jackie D'Aurora
Sherre Wright has completed the new member list so her red ribbon was removed.
Board meeting will be on Wednesday, 5:30 pm at Woodbourne Library
Next week we will have speakers from CHS Achievement Club
June 15 is the Board changeover meeting at Yankee Trace.
Kelly McDonald reminded everyone to RSVP for the pool party/sponsor reception. Sign up sheet is on the table. Sponsor Appreciation Party on Wednesday, June 7 from 6-8 pm. Feel free to bring kids or grandkids to the large pool (with life guard) at the home of our host. We will serve City BBQ, snacks and drinks including wine, beer and non-alcoholic beverages.
Event Details:
Wednesday June 7, 2023
Home of Rotarian Matt Kuhn
9816 Country Creek Way
Centerville OH 45458
Time: 6:00-8:00 pm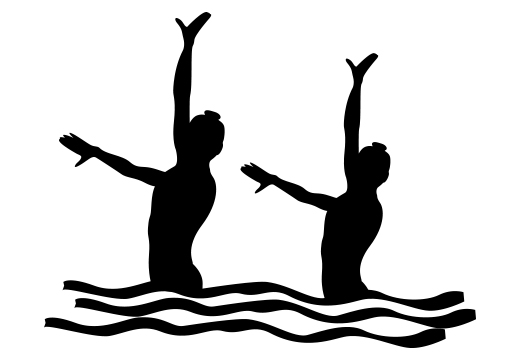 Happy Bucks this quarter are going to East Palestine Rotary Club. Adam Manning was our Sergeant at Arms.
Happy Bucks were generously given for:
Adam Manning for the smiling faces.
Kelly McDonald is looking forward to cataract surgery on June 5.
Rand Oliver is back from Florida and headed to Wisconsin.
Lee Hieronymus for our speaker today, and gave Harvey's farm report - it has been a very good spring for planting, farmers are getting crops in the ground and the ground is mellow.
Carol Kennard is headed in Pittsburgh this weekend for her youngest granddaughter's first dance recital.
GIna Smith was invited to an all Ohio independent author event.
Dan Johnson paid a fine as he needed to leave early.
Mark Febus was happy its getting warmer out.
Jim Harris was just happy.
Dick Hoback for East Palestine recovery.
Crissy Allums was happy.
Dave Trout apologized for having to leave early.
Ger Eastabrooks was happy.
Dale Berry enjoyed attending the opening of Cornerstone Park.
Ray Merz was happy for East Palestine recovery.
Harvey Smith reported on Elda, who had a good trip in Israel for 12 days, but came back with COVID.
Bob Sachs reported his wife had cataract surgery yesterday and it went well.
Don Stewart announced his daughter, Mallory graduated from OSU in biomedical engineering. Congrats!
Ron Hollenbeck announced there will be synchronized swimming at the pool party and he and Adam have already formed a team ;-)
Mike Wier announced the 30th Anniversary concert of the Ohio Valley British Brass Band with special guest, TIm Northcut (tuba player for Dayton Philharmonic), Sunday, 3 pm at Christ United Methodist Church
Ron Bowersocks found a home for all the happy socks donated - he took them to the Veteran's Hospital.
Chuck King was happy to be here.
Our speaker today was Erik Collins, Development Director for the City of Centerville.
Adam Manning introduced our speaker. Erik Collins retired from Montgomery County as Development Director and is now doing the same for the City of Centerville. He is a Dayton Rotarian and has served on many boards in the area.
Erik noted he is very grateful for Rotary. His first exposure to Rotary was when he participated in a Group Study Exchange to Sweden in 1999. From a career standpoint, the experience made a tremendous impact on his professional development.
Erik noted the City of Centerville is focusing on strategic investments and being accountable to the residents. The next 5-year Strategic Plan is to be ratified this summer.
The city is wrapping up the 2018-23 Strategic Plan:
Economic Development - Centerville Community Improvement Corporation was developed in 1973 and was reactivated a couple of years ago to focus on residential development and business attraction. The goal to amp this up in next 5 years.
Land Use Planning - the document is outdated. The City recently hired a new planner with a goal to update this plan.
Finance - invested in infrastructure to be more efficient. Wayne Davis is focused on strategic planning and staff training, to become more efficient.
Infrastructure - Create more efficiencies and complete the needed improvements to aging infrastructure.
IT - Ryan Collins added body cams for police, cameras around city, significant upgrades of IT throughout all departments. He just got back from a training in Israel, who is a leader in cyber security.
Erik then shared some of the new Strategic Plan goals.
Service Delivery and Stewardship - Looking at how to provide better customer service to residents and businesses. Utilizing a Lean Six Sigma approach, they are looking at all departments to determine how to make it easier for the public to get services. Provide better service at a reduced cost.
Quality of Life - With the change in work life, and more people working from home, they want to maintain great/stable housing stock and work with other community partners like the Park District, Library, Township and Schools to keep community assets available for all.
Development - Look for strategic land for public/private investments. Business First is a business retention program and Centerville and Washington Township were charter members. It is easier to nurture existing businesses than attract new. Work to spur more entrepreneur opportunities in southern Montgomery County. Uptown development plan will take several years to implement fully.
Workforce - Now looking at 4-5 different generations all in the workforce. Looking at how to align what people need with what people are being trained in and how that aligns to meet business needs. Many large companies allow work from anywhere, so trying to find out how to attract them here to enjoy our amenities.
Erik then showed renderings of the Uptown plan that was developed through public participation. Goals include more parking and improved walkability for people to visit restaurants, transact business and enjoy entertainment. They will continue to add art - more murals and would like to have sculptures, too.
Parking plan is to increase the number of parking spaces and develop parking agreements with shared costs to attract small businesses and allow public parking. Phase 1 starts in 2-3 weeks from Virginia Ave to the Walton House and should be completed in fall. 2nd phase is Walton House to near Lorelei.
The City own's Craig Barbershop building and has plans for better ingress/egress around that area including paving more parking where the old dry cleaner building was.
There is a plan to add a 200-person event center to Benham's Grove and do upgrades to the house and barn. ($6 million investment.)
Yankee Trace patio improvement project is $3.5 million.
Wilmington Pike - Cornerstone Park was in the first development. South of 675 will be developed next with mixed use. $70 million Premier Health development is coming, too,
Sweeney's was purchased by a husband and wife who are planning a wine/bourbon bar with light food. The new restaurant, Mana is now open.
Chuck King then led reciting of the 4-way Test and announced next week's greeters are Sherre Wright and Susan Schnell.
Next week our speakers are Molly Winters/Heather Schnier from the CHS Achievement Club.